Village Green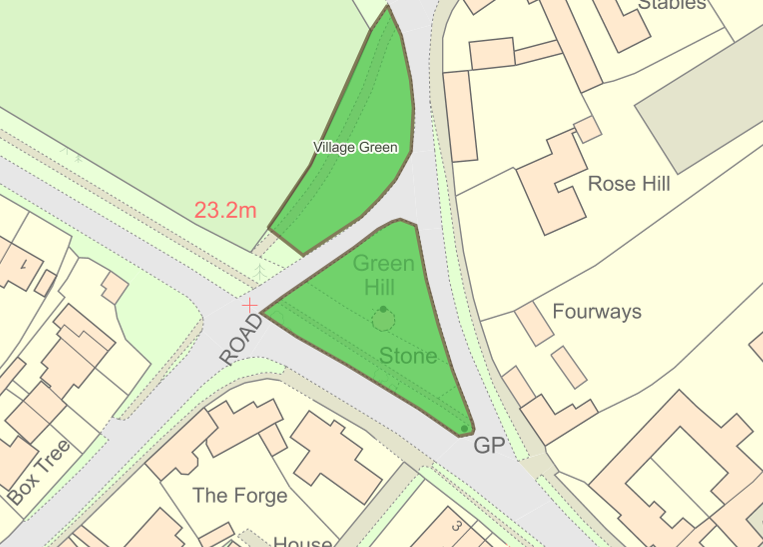 The village green also known as Green Hill is registered as a Village Green and is owned and managed by Great Ouseburn Parish Council.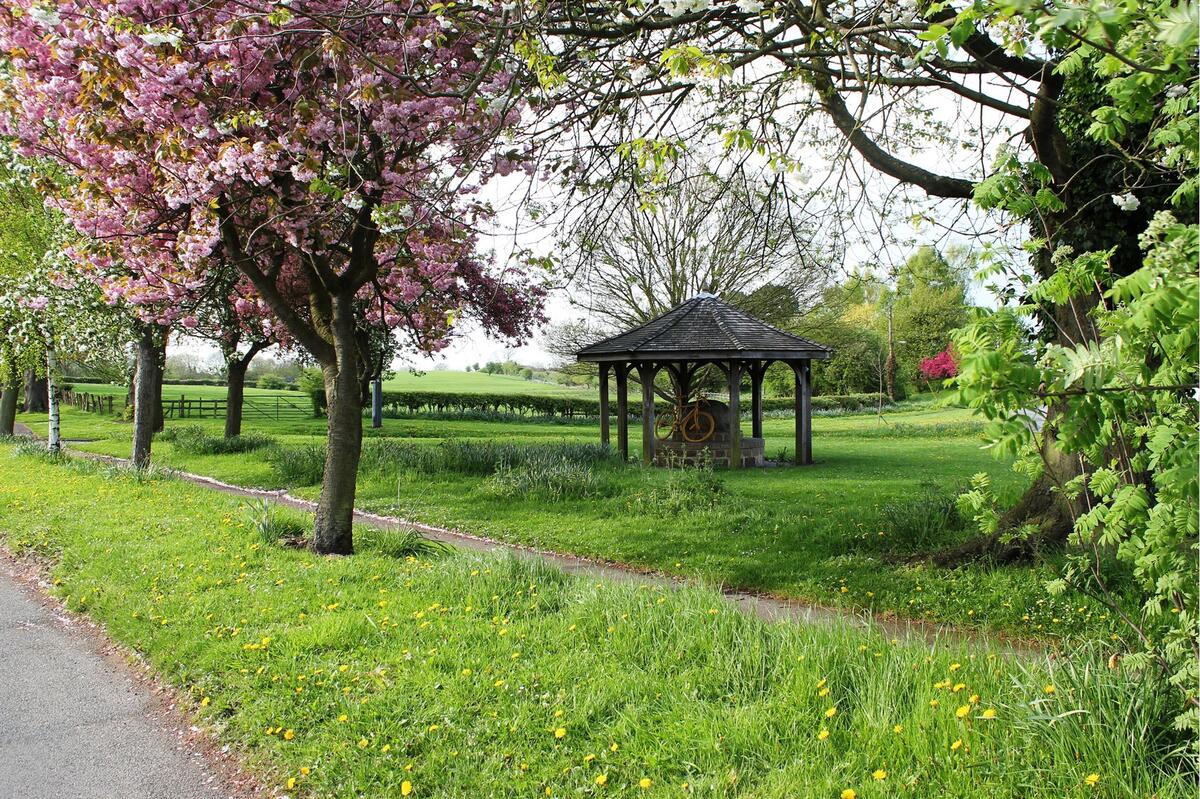 The large boulder has been on the Village Green for many years and was raised on the stone seat for the millennium. The inscription on the seat reads "I have more care to stay than will to go" - from Romeo and Juliet. The shelter was built in 2007 and acts as a bus shelter for the children waiting for the school buses.
I have more care to stay than will to go - Romeo and Juliet; this is the inscription on the seat under the shelter, situated on the centre of the small green at the northern end of Great Ouseburn.
The rock has been on the green, somewhat half buried since the dawn of time, with very old photographs testifying to its existence.